Protect Your Posture for a Healthier Back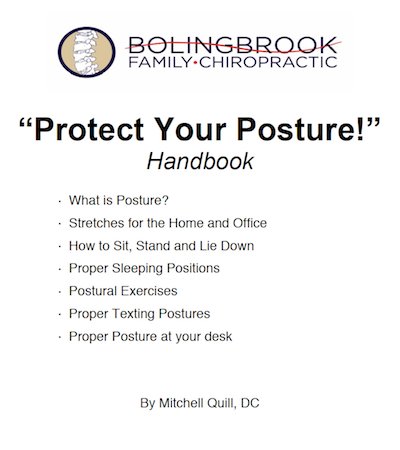 At Bolingbrook Family Chiropractic, we've always got your back—literally!
One of the best things you can do to ensure spinal health is to protect your posture—and doing so doesn't always come easy to everyone–especially during the Covid-19 pandemic as most of us are spending a lot more time indoors and on the couch than we'd like to.
To give you a better idea of what you can do to ensure optimal spinal health, we're excited to announce our new "Protect Your Posture" eBook all about posture—and we dive deep to get into the good stuff beyond simply standing up straight!
In our eBook, you'll learn:
Stretches and exercises you can do to strengthen your spine and posture
Proper texting posture
How to sit at your desk
The best position for sitting, sleeping and laying down
And more
Download Our eBook Now
Fill out the short form below to download the eBook today—and give us a call if you'd like to speak with us about how chiropractic care can help improve your posture.

eBook Bolingbrook Family Chiropractic | (630) 739-1791